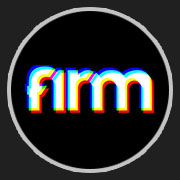 post-production, montage, étalonnage, vfx, beauty, 2D & 3D animation
We are a visual studio dedicated to film post-production.
Located in the center of Paris, our state-of-the-art offices have the capacity to host all kind of audiovisual projects, from TV and cinema commercials, digital content, music videos to feature films.
We tailor the right team to answer our client needs with either freelancers or our own integrated talents, all managed to deliver constant high quality results.
We cover the entire conception line according to each project structure.
FILMS
| | |
| --- | --- |
| Orange x Apple – IPhone 13 Pro avec le réseau Orange | post-production |
| Technologie Renault E-Tech hybride – Difficile à expliquer, facile à comprendre | post-production |
| Celio – Be normal – Noël | post-production |
| Amazon Prime Video – Pass Ligue 1 | post-production |
| EDF- Eva – EDF & Moi | post-production |
| Scalapay – Prenez votre temps pour profiter, prenez votre temps pour payer | post-production |
| EDF – Eva – Mobilité électrique | post-production |
| PMU – Tous les moments sont bons pour parier | post-production |
| Atmosphera – Libérez votre pouvoir deco – 2021 | post-production |
| Société Générale – C'est vous l'avenir 2021 | post-production |
| Lidl Plus – Bien plus qu'une carte de fidélité | post-production |
| Glinche Automobiles – Votre plus grand motif d'autosatisfaction | post-production |
| Bricomarché – Votre réussite, c'est aussi la nôtre – Le conseiller | post-production |
| Sarenza pour tous – Livraison en 24 h | post-production |
| Celio – Be normal – Le jean | post-production |
| Aramisauto – La voiture idéale | post-production |
| Leroy Merlin – La maison des courants d'air | post-production |
| Heetch – Vous nous avez choisi pour le prix | post-production |
| Boursorama Banque Welcome – La carte la moins chère pour les jeunes | post-production |
| TGV Inoui – La déclaration | post-production |
| TotalEnergies – C'est (toujours) pas Versailles ici | post-production |
| Ecosystem – La deuxième vie | post-production |
| Betclic – Bascule dans le game – Thomas Ngijol | post-production |
| Cogedim – Des biens qui font du bien | post-production |
| Celio – Be normal- Fièrement normal | post-production |
| Burger King – Vous nous avez manqué | post-production |
| Burger King – Nouveau Veggie King | post-production |
| LGBT #JeFaisLaDifference – Nous les amoureux | post-production |
| Cdiscount – Jardin – On a plein de bonnes raisons | post-production |
| Burger King – Les Mercredeal | post-production |
| Volkswagen – Way To Zero | post-production |
| NRJ Mobile – Whaaaaaaaaaat – 200 Go | post-production |
| K.Line – La fenêtre lumière – 2021 | post-production |
| Rochas Girl – Le nouveau parfum Rochas | post-production |
| Danette – Toujours debout pour Danette – Petites annonces | post-production |
| Uber Eats – Parlons bouffe | post-production |
| La Roche-Posay #SkinIsMoreThanSkin – La peau est bien plus qu'une simple peau | post-production |
| E.Leclerc – L'équilibre alimentaire pour tous | post-production |
| Monsieur Meuble – Des meubles qui ne ressemblent qu'à vous | post-production |
| Free – Quand c'est mieux c'est plus cher. Pas chez Free | post-production |
| Škoda – Epic Option | post-production |
| Betclic – Bascule dans le game | post-production |
| FDJ – ParionsSport – Le pari est plus fort quand on le vit ensemble | post-production |
| Nikon verres optiques – Tout commence par un détail | post-production |
| Isover – La tempête | post-production |
| IMAGYN – Les ados | post-production |
| Well – Toutes belles en Well | post-production |
| Ubisoft -Tom Clancy's Rainbow Six Siege – The Shooter | post-production |
| Fondation Abbé Pierre – Seul, on peut aider. Ensemble, on peut sauver | vfx |
| Charal – Vivons Fort – Shake Your Booty | post-production |
| Monoprix Plus – Les courses en ligne au rythme de la ville | post-production |
| PMU – Pfffffffff – Pariez sur toutes les courses | post-production |
| Solidarités International – Depuis 40 ans, et tant qu'il le faudra | post-production |
| Aigle – Pour tous les temps et pour longtemps | post-production |
| Andros – Pour voir la vie Andros | post-production |
| Burger King Suisse – Le Whopper sans conservateurs | post-production |
| 30 millions d'amis – Les innocents | post-production |
| Zendium – Renforce les défenses naturelles de votre bouche | post-production |
| Volkswagen – C'est toujours une histoire d'amour | post-production |
| Canal Plus – Le foot du samedi soir | post-production |
| Mr Bricolage – Déjà 40 ans que l'on vous comprend | post-production |
| FNCF – Les cinémas sont ouverts ! #Tous au cinéma | post-production |
| Joker – La chaise | post-production |
| PMU – Match Nul | post-production |
| NRJ Mobile – 100 Go – Whaaaaaaaat ! | post-production |
| Herta – Pourquoi pas des Knacki? – Le mariage | post-production |
| Boursorama Banque – Paris Saint-Germain – Vos places à 1€ | post-production |
| Caisse d'Épargne – Formule famille – On a dit aux Dubois | post-production |
| Meetic – Start Something Real 2 – Si l'engagement vous fait de l'effet | post-production |
| Skoda – Will & Chuck – Sinon il y a la clé Skoda | post-production |
| Marque Repère – Réduisons le plastique | post-production |
| Banque Populaire – Surf – Oser prendre un virage pour réussir | post-production |
| Parfums Louis Vuitton – Cœur Battant – Emma Stone | vfx |
| Aigle – Winter in Paris – La descente | post-production |
| Harmonie Mutuelle – Avançons collectif – Nathalie | post-production |
| Liebig – Merci d'avoir fait grandir nos soupes | post-production |
| Canal + Biiip – Épisode 3 – Canal + Netflix | post-production |
| Cultura – La culture avec un grand AAAH ! | post-production |
| Burger King – Les Masters – Encore meilleurs que nos meilleurs burgers | post-production |
| Société Générale – Coupe du Monde de Rugby 2019 | post-production |
| TGV Inoui – L'examen | post-production |
| France Alzheimer – Perdu | post-production |
| RTL – On a tellement de choses à se dire – Rentrée 2019 | post-production |
| Burger King – Démocratique Burger | post-production |
| Vertbaudet – Vous allez adorer être parent | post-production |
| Total Direct Energie – Appli Suivi Conso Live | post-production |
| Aésio – Décidons ensemble de vivre mieux | post-production |
| Danao – C'est bon d'être unique | post-production |
| Total Direct Energie – Les Heures Super Creuses | post-production |
| Orange – Football(s) – CAN 2019 | post-production |
| Cadum – Certifié Bio – Gel douche et déodorant à la rose | post-production |
| TGV Inoui – La ola commence dans le train | post-production |
| Leboncoin – Le bonheur des uns fait le bonheur des autres | post-production |
| SFR – L'aventure débarque chez vous – C.Ronaldo, S.Loeb et Neymar Jr | post-production |
| Petits Princes – Elsa | post-production |
| Assurance Maladie – Mal de dos ? Le bon traitement, c'est le mouvement | post-production |
| EDF – Le bonheur consomme généralement peu d'électricité | post-production |
| Boursorama Banque – Pink Weekend Mai 2019 | post-production |
| Jennyfer #DontCallMeJennyfer #ZeroEtiquette | post-production |
| Haribo Tagada – Kids Voices – L'avion | post-production |
| KFC – La liste des bleues | étalonnage |
| Gémo – Il n'y a pas d'âge pour passer un bel été | post-production |
| Total Direct Energie – C'est pas Versailles ici ! | post-production |
| Burger King – Les verres grillés à la flamme | post-production |
| Nocciolata – C'est bio et c'est bon | post-production |
| Carrefour – Act For Food – Primes Fidélité | post-production |
| Giovanni Rana – Gnocchi à poêler | post-production |
| Panzani – Pâtes Selezione Al Bronzo – Elles déchirent | post-production |
| GrandOptical – Rien n'est trop grand pour moi | post-production |
| Lapeyre – Cuisine – Le premier rendez-vous | post-production |
| Sécurité Routière – La route de ma vie | post-production |
| Aramisauto – La roue de la fortune – Le bandit manchot | post-production |
| Aigle – Wild Love – Nouvelles Polaires Extra Fines Extra Chaudes | post-production |
| Crédit Agricole – Trajectoires patrimoine – Découvrez tout votre potentiel | post-production |
| Les deals de Burger King – A ce prix là n'importe qui peut vous convaincre | post-production |
| Care # Respecter nos règles | post-production |
| FDJ – Un millionnaire tous les 2 jours. Et vous, êtes-vous prêts? | post-production |
| ELA – Zidane entraîneur pour la recherche | post-production |
| Coca Cola x Uber Eats – Noël comme à la maison | post-production |
| Tourtel Twist – Ça rapproche. À la maison | post-production |
| Farming Simulator 19 – Farming is back in town | post-production |
| Manor – Un Noel Special 2018 | étalonnage |
| Intima Cup – En vrai, vous allez m'adorer | post-production |
| Carolina Herrera Good Girl – Velvet Fatale | post-production |
| FDJ – ParionsSport – Encore plus dans le match avec l'OM et avec l'OL | post-production |
| Thalys – Bruxelles by Thalys | post-production |
| Basic-Fit – Ouvert à tous | post-production |
| Orpi – Des hommes et des femmes pour votre bien | post-production |
| Renault – The Selection | post-production |
| Aviva – # N'attendez pas ce moment | post-production |
| Meetic #BabysittingPourUnRDV | post-production |
| France Télévisions – Championnats Européens 2018 | post-production |
| LCL – Partenaire du Maillot Jaune et de tous les cyclistes | post-production |
| BlaBlaCar – Partout où il y a une route | post-production |
| Ouibus – Nous faisons la route, vous faites les histoires | post-production |
| Little Big Change – Les couches qui ont des choses à dire | post-production |
| Café Grand'mère – Au revoir Olivia | post-production |
| Pringles – Pringoooals Celebration Academy | post-production |
| Winamax – Bienvenue à ceux qui aiment gagner | post-production |
| Essilor Eyezen – Vos yeux ne lâchent rien | post-production |
| Monoprix # La pire chanson du monde | post-production |
| Decathlon – Entrez dans la danse | post-production |
| Lapeyre – Le savoir bien faire – La porte de Max | post-production |
| Société Générale – Apple Pay – Alex oublie tout | post-production |
| Younited Credit 2018 – Les Incompris | étalonnage, post-production |
| Face Fabric de Giorgio Armani – The Perfect Fit | post-production |
| Yaos de Nestle – Toute la générosité de la Grèce | post-production |
| Center Parcs – Ensemble vraiment – La Cabane, Les Biches, La Rivière | post-production |
| Franck Provost – Gamme Expert – Gamme Coiffeur Studio | post-production |
| Smartbox – Offrez le cadeau que vous aimeriez recevoir – Noël 2017 | post-production |
| DPD France – Votre expert livraison | post-production |
| Cardinal – Un peu de béton, beaucoup d'imagination | post-production |
| Solidarité Femmes – À l'intérieur – 3919 | post-production |
| McDonald's – Big Mc Bacon – Service à table | post-production |
| Fondation Abbé Pierre – Be Kind, Rewind | post-production |
| Nivea Pure Skin – Women in Blue | post-production |
| Dim – Je suis libre | post-production |
| NRJ Mobile – Whaaat ?! | étalonnage |
| Gémo – Cet hiver rien ne vous arrêtera | post-production |
| Volkswagen Nouvelle Polo – On ne plaisante pas | post-production |
| Schüco – Des fenêtres ouvertes sur la vie | étalonnage, post-production |
| Apec – Nous rencontrer, c'est avancer | post-production |
| Meilleurtaux.com – Alors c'est qui le meilleur ? | post-production |
| Lapeyre – Le savoir bien faire | post-production |
| Burger King – Le Burger Mystère | post-production |
| Repetto – Ce monde parle ballet – Macchiato | post-production |
| Biogaran – Mlle Joublitou | post-production |
| Meetic – Badge | post-production |
| Ouibus – Ouicroquette | post-production |
| Repetto – Ce Monde Parle Ballet – Escape | étalonnage, post-production |
| Société Générale – Offres Jeunes | post-production |
| Carambar c'est de la barre | post-production |
| Matmut – Tolérance Assurance Habitation – Solidarité Complémentaire Santé | post-production |
| Biogaran – Monsieur Doussavien | post-production |
| Harmonie Mutuelle – Accompagner tout au long de la vie | post-production |
| Direct Energie – Les nouvelles bonnes habitudes | étalonnage, post-production |
| Volkswagen – Humains, trop humains | post-production |
| Biogaran – Mr Plumalin | post-production |
| Repetto – Ce monde parle ballet – Drama | étalonnage, post-production |
| Société Générale – Le nouvel homme – La demande | post-production |
| Laboratoire Gallia – Nourrir le lien avec votre bébé | post-production |
| Bénénuts – Plaisir Brut | post-production |
| Nouveaux Brownies Granola – Intensément Extra | post-production |
| Gemo – C'est la mode qui vous aime | post-production |
| Destop Turbo Gel – Le beau bouchon | post-production |
| Caisse d'Épargne – Appli Banxo – Bibliothèque Bus Chien | post-production |
| Parc Astérix – Partagez beaucoup plus que des sensations | post-production |
| Center Parcs – Personne ne veut que ça s'arrête | étalonnage |
| Appli Marque Repère – Vous pourrez toujours compter sur Marque Repère | post-production |
| Renault Sport # Enter The Zone | post-production |
| Jardiland – C'est que du bien-être | post-production |
| L'agent Guy Hoquet – L'immobilier garanti | étalonnage, post-production |
| Kalenji – Ekiden Run Active | post-production |
| Fortuneo – Confiez votre assurance-vie à des experts | post-production |
| E.Leclerc Marque Repère – Il y a 20 ans | post-production |
| Bultex – Les scientifiques cachés | post-production |
| Fortuneo – J'aime ma banque – La Piscine | post-production |
| Fondation de France – Réveillons de la Solidarité 2016 | post-production |
| Heetch – La Voix des Jeunes | étalonnage, post-production |
| Le Grand Pot de La Laitière – Infiniment gourmand | étalonnage, post-production |
| Matmut – Ma valeur sûre | post-production |
| Fondation Abbé Pierre 2016 – Reconstruire des vies | post-production |
| Crédit Mutuel – Main dans la main | post-production |
| Caisse d'Epargne – Apple Pay – Pour une fois, vous aurez envie de payer | post-production |
| Médicament générique : devenir générique ça se mérite | post-production |
| Céréales Lion – Le plaisir sauvage – The Party | post-production |
| Peugeot – Elle l'a – septembre 2016 | post-production |
| Société Générale – # Tout n'est pas aussi simple 2 | post-production |
| Agence du Don en Nature – Offrons-leur plus qu'une vie d'occasion | post-production |
| Auchan – Le retrait en 1h | post-production |
| Oxford – Cool robot – # Never give up | post-production |
| Younited Credit – Le crédit, en plus rapide | post-production |
| SNCF Intercités – Il est temps de vous faire de nouveaux souvenirs | post-production |
| Caisse d'Epargne – Le berceau – Le siphonnage | post-production |
| Kiloutou – Parlons Pros | post-production |
| Maison Verte – Le soin de votre environnement | post-production |
| La Roche-Posay – Devenez Skin Checker #2 | post-production |
| G7 – La Ville est belle | post-production |
| Subway – C'est vous le chef | post-production |
| Pulco Citron – Bienfaits pour vous | post-production |
| Pierre & Vacances – Heureux, ensemble | post-production |
| Tropicana – L'Art du Fruit | post-production |
| Marie-Claire – L'esprit et le style | post-production |
| Triumph – Mon Idéal, Mères & Fières – Emma de Caunes | post-production |
| La Redoute – La Redoute Madame | post-production |
| KFC – Original Wings – Du vrai poulet, de vrais moments | post-production |
| KFC – Wings, du vrai poulet, de vrais moments | post-production |
| Speedy – La dispute | post-production |
| Mobalpa – Portraits: Dance – Sport – Snooze | post-production |
| Pétrole Hahn – Vincent Clerc | post-production |
| Ouibus – On vous emmène ? | post-production |
| Fédération Française de Cardiologie – Les Préjugés | post-production |
| La Ligue contre le cancer – On se Ligue tous contre le cancer | post-production |
| SFR Business 2015 | post-production |
| HP – Epic Hacks – Le Tout Pour Le Tout | post-production |
| HP – Epic Hacks – Le coup de foudre | post-production |
| Ouibus – Les interdits ridicules | post-production |
| HP – Epic Hacks – HP Pavilion x2 | post-production |
| OuiCar.fr – Kids | post-production |
| Zeiss – DriveSafe | post-production |
| L'Oréal Paris – Choco Addict | post-production |
| Bénénuts – Mission crackers | post-production |
| Caisse D'Epargne – Génération en marche | post-production |
| Monabanq – Les gens avant l'argent | post-production |
| Nivea – Déo Pocket | post-production |
| Tassimo & Belvita – 5 minutes de sommeil en plus | post-production |
| Blédina – Sacha il est nourri de… | post-production |
| Mini Babybel – Speed dating | post-production |
| Décathlon – Newfeel Actireo | post-production |
| Ferrero – Tag Kinder Bueno | post-production |
| Crédit Foncier | post-production |
| Armani – Acqua di Giò – Scent of Freedom | post-production |
| Sosh – Présente Clap | post-production |
| Athena – Duel | post-production |
| Eco-systèmes – Yeti | post-production |
| Kusmi Tea | post-production |
| Shiseido – The New Breath | post-production |
| CHOC'oh la la ! – L'émoi | post-production |
| Vitalfan | post-production |
| France Abonnements – « Dans la peau de Philippe Risoli » | post-production |
| Peugeot – « Les immanquables » | post-production |
| Aides – Expulsion | post-production |
Feeds
FIRM lance FAUBOURG
En concrétisant l'arrivée de Benoit Revilliod (ex Fix-studio) il y a maintenant 1 an, FIRM lance FAUBOURG son studio VFX 3D et Animation. L'ambition est de se développer dans ces […]
publié le 28 mai 2020