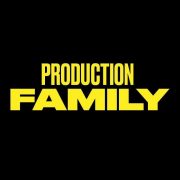 production de service
FAMILY is a Kyiv-based production service company that makes commercials, music videos, digital content, and feature films since 2004. We shoot for world-famous brands — such as Nike, Diesel, Dior, Philips, McDonald's, Vodafone. Filmmaking is literally in our blood. FAMILY was founded by hereditary directors and producers back in 2004 and we have been on set ever since. We are…
Few reasons to shoot with Family Production in Ukraine
Shooting abroad can be a pleasant experience, but only if everything is done right. Here at Family, we want you to fully discover the potential of filming in Ukraine. And here are a few reasons to do it with us.
Variety
Ukraine provides a wide range of geographical opportunities: urban landscapes, mountain roads, vast plains, rivers and sandy beaches. All within a few hours by plane from the most European capitals. Family Production will set filming in any location at a smart price.
Experience
Family Production has been working since 2004. During this time we have made dozens of commercials, music videos, and digital content. We have shot for Nike, Diesel, Dior, Philips, McDonald's, Vodafone and other world brands. 50% of our projects are produced for foreign markets.
Resources
Today we unite more than 25 like-minded professionals in our cozy office in the Kyiv downtown.
At Family, we have:
experienced producers;
casting department with own studio;
location department with a sense of the visual needs of a script
props storage;
editing room;
production manager team;
Orange man puppet doll.
Overdelivery
In addition to basic shooting services, we can offer:
– special arrangements with hotels for placing foreign teams;
– partnership agreements with the largest rental houses in Kyiv;
– streamlined permitting for the shooting of any complexity;
– time-tested HOD freelancers (production designers, wardrobe stylists, 1st ADs, glam team);
– attention to detail and special requests, usually missed by newcomers;
– stress protection and good vibes.
Family Feeling
And that's something you can't buy.
Contact us right now:
• Phone +38 044 365 8085
• E-mail [email protected]