Publié le 28 février 2023 par Magic
On the last day of calendar winter, MAGIC in Vilnius is sharing a beautiful Directors Cut for the Telekom Christmas 2022 commercial and the very last snowy job this season.
PRODUCTION – Iconoclast Germany
AGENCY – Adam&Eve
DIRECTOR – Jonathan Alric
DOP – Paul Özgür
PRODUCTION DESIGNER – Nerijus Narmontas
STYLIST – Larissa Bechtold
PRODUCTION SERVICE – MAGIC Vilnius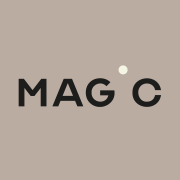 production de service
Magic
We work hard. No shift is too long if it results in perfection. We encourage creativity. From skilled actors to crafty set builders - we know talent when we see it. we deliver perfection on time. We have the secret formula for a perfect balance of pace and quality. It works like magic every time.